4-H Clubs in Beaufort County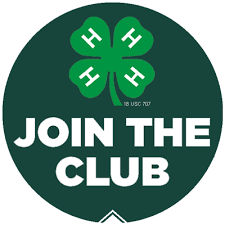 Current 4-H Clubs
Bath Creek 4–H Club – meets the 2nd Tuesday of each month in Bath at 6 p.m.
Description:  Animal centric club. Focus on preparing for the annual livestock show. Conduct competitions involving horses, lambs, and goats. Civic actions have been making Valentine's Day cards for nursing home patrons. Raised about $400 for Bath Elementary Benevolence Fund this year. Some participants participate in the regional horse show.
Beaufort County Boots & Bounty 4–H Club – meets the second Thursday of each month in Bath at 6:30 p.m.
Description:  We aim to cover the total spectrum – we have a core group of children who are involved in livestock. We also have some that are not. Our goal is to work on multiple project records and attend a variety of 4–H activities. Club Leader – Paige Brooks
Crusaders Shooting Sports 4–H Club – meeting times and days vary in Washington, NC.
Description:  Shooting Sports focused club. Club Leader – Brian Silva
Raised in a Barn Farm 4-H Club – Meet on the second Thursday of the month in Chocowinity, NC.
Description: We range in age 5-18. We focus on a variety of topics ranging from community service, crafts, STEM, camping, livestock, horses, etc. Our biggest focus is that we are family and everyone is always welcome. We are a very diverse group
Resources for Club Leaders
4-H Inspire Kids to Do Activity Guide
4HOnline Club Leader / Manager User Guide for Club Leaders 
Becoming a Volunteer
If you are not currently a Club Leader or Volunteer, we would LOVE to have you! Being a club leader is a great way to have a positive impact on future generations. To become a club leader, you would need to
Meet with 4-H Agent, Chasady Quinn to go over options
Create an account in 4HOnline – I recommend using the "4HOnline Volunteer Guide" above for guidance
Have a background check – this is done free by NC State University
Attend leader trainings at the Extension office.
Aside from being a club leader, you could also volunteer for shorter periods of time at various events held throughout the year including our Livestock Show & Sale in April, 4-H Summer Fun Camps June-August, Judging 4-H Presentations in May, and many more!
If you have any questions, please contact Chasady Quinn at chasady_quinn@ncsu.edu or 252-946-0111.