Why Should I Send My Child to 4-H Summer Camp?
Find this page at:
go.ncsu.edu/readext?643236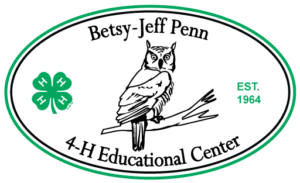 Why should I send my child to 4-H Camp? What if they aren't ready? What if they are homesick? What if ???
Instead, ask these questions. What if my child has the time of their life? What if my child gains self-confidence? What if my child has amazing experiences? What if my child learns to be their best self? Well, these "what ifs" and more are why you should consider sending your child to 4-H camp!
Let's count down the top 5 reasons to attend 4-H camp!
5. A week away from electronics – As we know youth spend excessive time with electronic devices. At 4-H camp, your child will be participating in our outdoor programs without the electronics! They will learn how much fun they can have outdoors!
4. Teamwork – Your child will learn valuable lessons in teamwork during the week while living with and participating in activities with other youth from all over NC! Winning cleanest cabin (or at least trying), making it through the team challenge course, learning how to work with others who aren't like you, are just a few ways your child will grow!
3. Stories to tell – Your child will have wonderful stories to tell – stories of triumph, stories of troubles, and always stories of accomplishment, laughter and new friends!
2. Trying something NEW – From new songs, swimming, canoeing, rock wall climbing and so much more, your child will have a new experience at 4-H camp!
1. Independence / Self-Confidence – As a 4-H camper, youth will gain skills as they traverse through the 4-H camp week. During this week they gain that "can do" attitude that we want to instill in our young people by overcoming obstacles without the watchful eye of their parents.
Now that you have read our top 5 reasons to go to 4-H camp, do you still have a few more questions?
When & where are you going to camp? We will be attending Betsy-Jeff Penn 4-H Camp in Reidsville, NC, July 5-10, 2020!
What age? Ages 8 – 14. 8 – 12 Traditional Campers, 12-14 Adventure or Trekkers
How much is 4-H camp? The cost of a week of camp is $420. Plan to attend early and we can make payment schedules for you. You also may be eligible for a scholarship!
Do I have to be a current Beaufort County 4-H member to go to 4-H camp? No, you just need to be a youth between the ages of 8 – 14!
How do I sign up? If you are interested in learning more about sending your child to 4-H camp please contact Chasady Quinn, Beaufort County 4-H Agent, at 252-946-0111 or email chasady_quinn@ncsu.edu