2018 Spring Vegetable Garden Clinic – an Introduction to Vegetable Gardening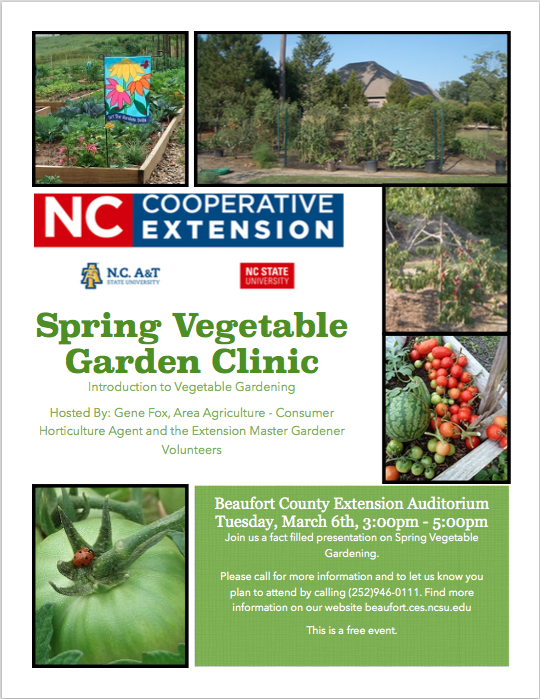 Join Gene Fox, Area Agriculture-Consumer Horticulture Agent, and the Extension Master Gardener Volunteers in Beaufort County to learn how to grow Vegetables in the home landscape. This will be an introductory class that will cover soils, growing from seed, planting dates, right plant for the right place, varieties that work in our zone, and where to find incredible resources. We will also take questions on growing vegetables or fruit in the home landscape.
We do ask that you register to attend this free class by calling Pam at the Beaufort County Extension office (252)946-0111.